I started looking at the data for The Economist-Nielsen Data Visualization Challenge. It includes survey responses from 30+ countries for questions pertaining to consumer confidence.
Regarding the role of social media and use of internet reviews, the following question was asked in 14 categories: "In the next year, how likely are you to make a purchase based on social media websites/online product reviews for each of the following products/services?" Valid responses were 'Very likely','Somewhat likely','Somewhat unlikely','Not at all likely'.
The categories are abbreviated in the graphic below which shows that the North American countries surveyed (US and Canada) track very closely in response.
Likelihood of Purchase in Next Year Based on Social Media or Online Review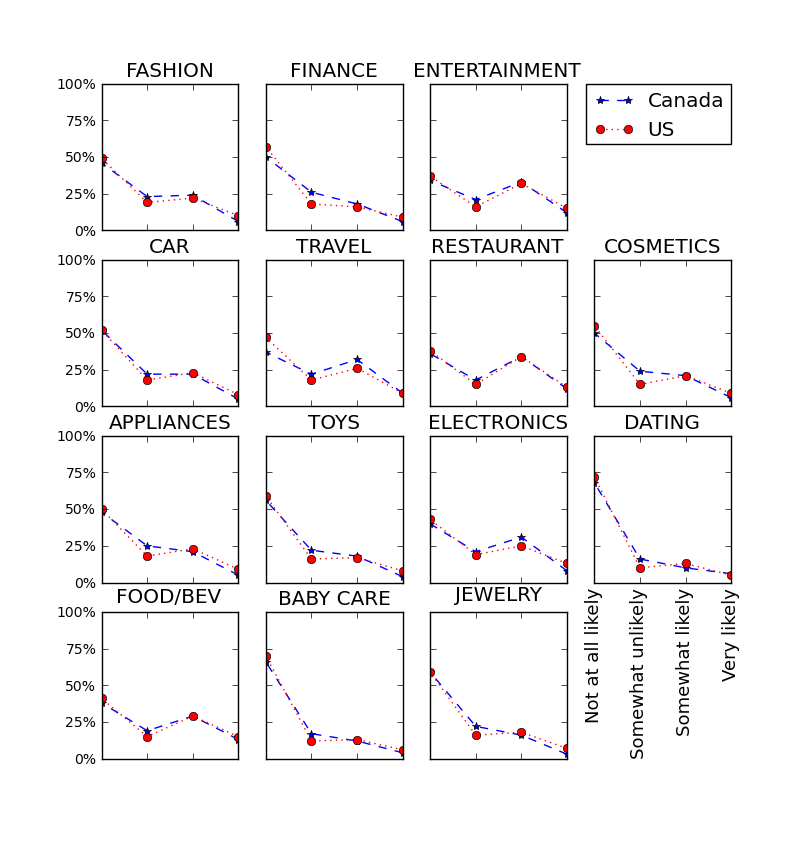 Stay tuned till tomorrow and I will let you know why I think this data is amusing.